Evolutionary Environmental Biology: Biology & the Environment in the 21st Century
Our goal is to prepare the next generation of scientists and educators to engage with the intensifying biological and environmental change in the 21st Century.
Scientists now agree that climate change and other human stressors are driving massive changes to our environment, and both wild and managed species, threatening the welfare of society in every region of the world. To combat the rapidly accelerating disruption of ecosystems, we aim to train a new generation of interdisciplinary biologists who can tackle these issues head on. New approaches are needed that integrate across the biological and physical sciences, and that bring insights from deeper time to the table. (See below for how to apply.)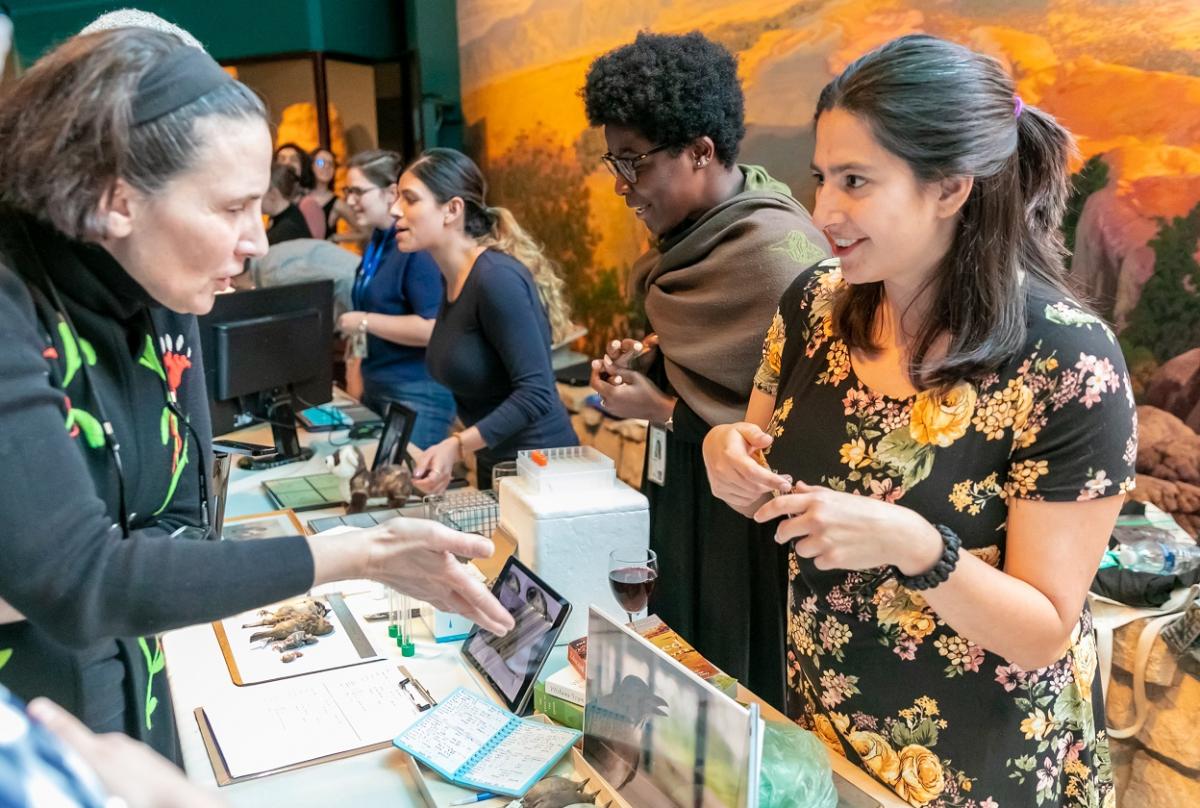 To intervene effectively, these scientists also will need to communicate and engage with a widening variety of communities, stakeholders, and policymakers. Our new program is being launched with support from the US Dept of Education's GAANN (Graduate Assistantship in Areas of National Need). It will give students:
Stipend support & benefits
Intensive training in both field and laboratory settings
Faculty mentors from multiple departments and affiliated institutions, doing a wide array of basic and applied research
Opportunities to work with policy makers on conservation programs
Professional science communication and pedagogical training
Inclusive science-focused DEI (diversity, equity, and inclusion) training and experience
Preparation for careers in interdisciplinary leadership positions
Research areas and programmatic themes
Extinction and evolutionary response
Ecology and environmental change
Biodiversity: past, present, and future
Conservation
Additional training -- distribution of relevant courses from:
Climate and environmental sciences
Environmental law and policy
Science communication and outreach
How to apply
To become a trainee in this program, you should:
apply to the Darwinian Sciences cluster, Evolutionary Biology program (https://apply-bsd.uchicago.edu/apply/), and
mention the "Training for Change" program in your essay about yourself and your career goals
You also may wish to allow your application to be considered by the Geophysical Sciences program (https://apply-psd.uchicago.edu/apply/)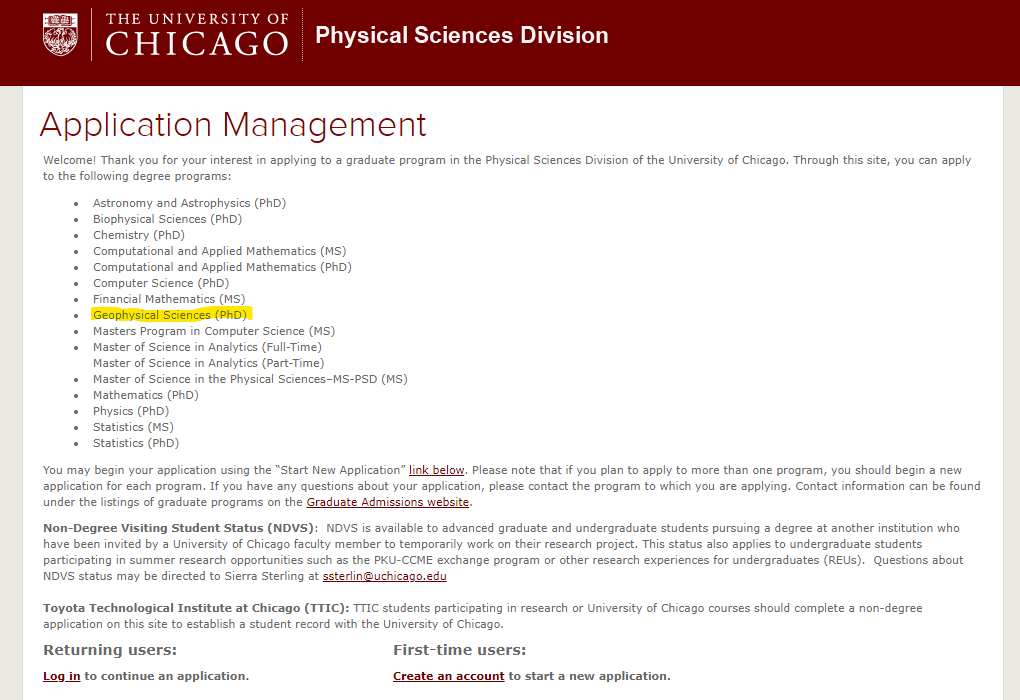 The deadline for applications is December 1, 2022. Waivers for the application fee are available -- please contact us! Email Audrey Aronowsky at aronowsky@uchicago.edu
Key resources
Our program draws on trainers from many UChicago units and Chicago-area organizations, giving access to the resources, facilities, and collections, including:
Click here to download a complete list of the CEB GAANN Steering Committee and trainers, and their areas of expertise
Our flier to share with others!
The Evolutionary Biology Steering Committee and their research interests:
| | | |
| --- | --- | --- |
| | UChicago Organismal Biology & Anatomy | I research the pattern and process of early vertebrate evolution: early fishes, early traits, and origins of modern vertebrate biodiversity: fins and limbs, tetrapods, ray-fins, ratfish, and sharks. My work is rooted in reconstructing the relationships of fossil to living groups - exploring interdisciplinary topics ranging from body-plan evolution and development through to evolutionary responses to biotic crises -extinction and aftermath. |
| | UChicago Geophysical Sciences | I'm a sedimentary geologist and paleoecologist, focused on understanding the postmortem fates of biological remains (taphonomy) and the consequences for the quality of paleo-biological information. I work on fossil communities of all ages, going back 10s to 100s of millions of years ago. Most of my current work, however, uses very young skeletal remains, such as those collected from today's seabeds and land surfaces, to test for ecological changes and tipping points associated with human stressors such as pollution, climate change, and land use. |
|   | Field Museum, Life Sciences | My students and I study the evolution and biogeography of tropical vertebrates and their parasites. Our research uses morphologic, genetic, and environmental data to document change over time at the tips of the tree of life, with respect to changing landscapes and climates. |
| | Field Museum, Life Sciences | I work from the past, contribute today, and build for the future. My research documents patterns of biodiversity and evolution, exploring the relationship between genotype, geography, phenotype, and behavior throughout the taxonomic hierarchy and spanning geography. I also study host, parasite, and pathogen relationships and co-evolution. I believe that I have a responsibility to help create a more scientifically literate populace, and I embrace opportunities for education, service, and science communication. |
|   | Chicago Botanical Garden | My research is directed at understanding the evolutionary history of plants, and is focused in two broad areas: study of Mesozoic age fossil plants to document their evolutionary history, and systematics of the legume family. I am working to understand present and historical patterns of diversity and details of morphological evolution using both living and fossil plants. Paleontological data provide unique insights into phylogeny, biogeography, and taxonomic and structural diversity that are not available in studies that include only living organisms. |
|   | UChicago Geophysical Sciences | My research focuses on the biogeography and evolution of living and fossil marine invertebrates, recently with a special focus on bivalves, which have an outstanding fossil record and are important ecologically and economically today. The interplay among different dimensions of biodiversity – species numbers, ecological variety, and disparity in form – and how those have changed in time and space, and are likely to change in response to present and future pressures on the global oceans, are important research themes in my group. |
|   | Field Museum, Keller Science Action Center | I am the Rowe Family Director of the Field Museum's Keller Science Action Center, an interdisciplinary team of 40 conservation ecologists, geographers, anthropologists, and outdoor educators. We conduct action research in these fields and translate our findings into solutions for environmental conservation and quality of life, particularly in the Amazon Basin and the Chicago region. |
|   | UChicago BSD Diversity & Inclusion | I am a senior staff leader in the Biological Sciences Division (BSD), who designs interventions that enhance diversity, equity, and inclusion within the Division. My portfolio includes creating and facilitating "thinkshops" that use social-science research to combat implicit bias, promote LGBTQ inclusive spaces, and build skills to confront microaggressions. Most recently, we have deployed the Inclusion Menu, which features a series of "conversation starters" that bring diversity and inclusion related dialogues directly to academic departments and lab groups. |